Experience a true sense of place
The first resort on the Kohala Coast has retained a deep connection with the history and traditions of Hawai'i Island, and is pleased to share the host culture with you.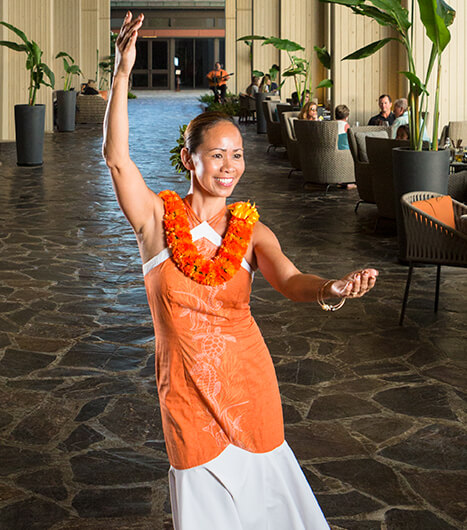 If history and culture fascinate you, the Mauna Kea Beach Hotel is the perfect place to learn and reflect. Attend insightful presentations given by experts in island culture. As an art lover, you certainly won't want to miss the weekly art tour highlighting the 1,600-piece collection of Pacific and Asian art that surrounds you.
You can also learn by doing. Immerse yourself in Hawaiian traditions with complimentary cultural classes, including hula and lei-making. You can even watch and learn about traditional throw-net fishing techniques.
In its embrace of the history that makes Hawai'i Island unique, the Mauna Kea Beach Hotel shares its own tradition of...
Always Serene, Never Tame