Find peace
or begin an adventure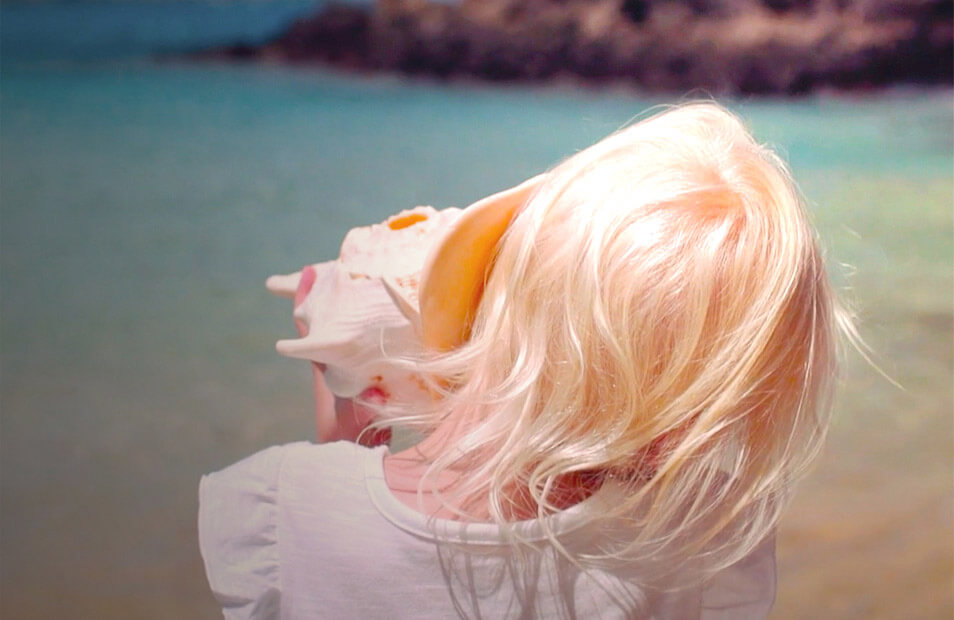 The moment you step onto Kauna'oa beach, the essence of "Always Serene, Never Tame" reveals itself.
You can sit here gazing at the infinite ocean for hours, feeling a profound peace wash over you.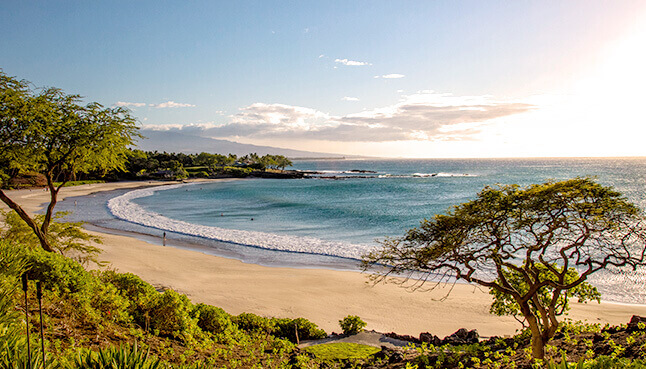 This quiet crescent of white sand is considered one of the finest beaches in Hawai'i, and represents serenity in its ideal form. Yet the ocean is also your launching point to adventure.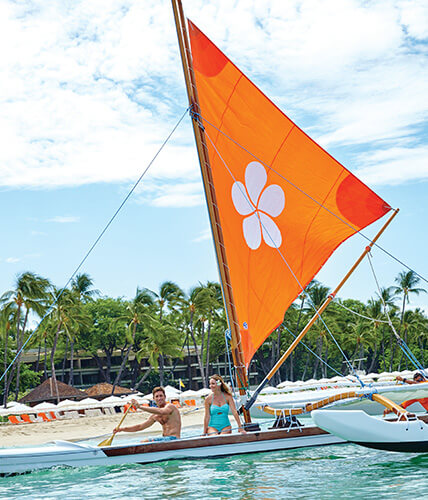 Reserve a spot on an outrigger canoe that honors the traditions of Hawaii. Discover incredible snorkeling spots and panoramic views.
You also have the option of chartering a whale-watching tour. If you're lucky enough to be here during whale watching season, you may even spy one of these behemoths of the deep breaching just offshore.
Whatever your idea of the perfect day on the water may be, you'll experience it here.
Kauna'oa awaits.